One-to-One Dog Training
"We would highly recommend Macfarlane Canine Services to any dog owner, as Alan's expert help and advice has hugely benefited us and our new rescue dog, Diesel".

(Sarah & Kit, Longton)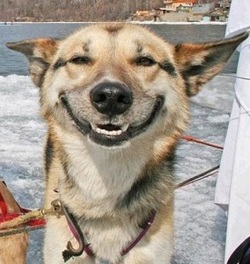 Our training services will not only increase your skills, knowledge and communication, but also strengthen the bond between you and your dog.

This service is suitable for any age of dog as it concentrates on developing their skills in aspects such as coming when called, sit, down, stay, walking on a loose lead, etc.

When dealing with dogs in any capacity it is important to consider things from the dog's perspective, which is why we are huge advocates of positive, reward-based training. Whilst improving your dog's response to your requests, we will provide you with a multitude of valuable handouts and resource material and teach you how to become an improved dog handler.

This training service can be as adaptable as you wish, for example, if you are considering getting a puppy or rescue dog, we can advise you on all aspects of dog ownership prior to your dog's arrival - this way, your dog stands the best possible chance of integrating into your household. Advice can be given on equipment, toys, home set-up, feeding, clicker training, etc.

​Feel free to give us a call to discuss!

£50 per hour
"One word ... Priceless!! Our 7 month old Westie loves Alan.. His advice and training have been amazing and produced excellent results.. In both Wez and me!! Highly recommend!!"
(Liz, Penwortham)